Intro to 3D Printing and 3D Design is taking place at NYC Resistor on Sat, Jun 1. Tickets are available on Eventbrite.
A class for 3D newcomers who want to learn the basics of creating 3D models and printing them. Your instructor will take you through key concepts of 3D printing, demo the technology on our printers, and lead the class through the design process of creating a model and preparing it to print. We'll talk about creating functional objects, creative objects, available materials, print reliability, and compare various printer models and features.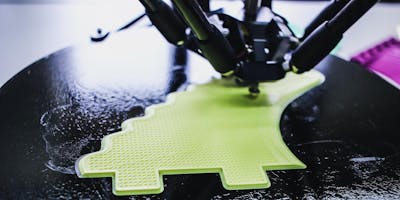 Get your tickets on Eventbrite.